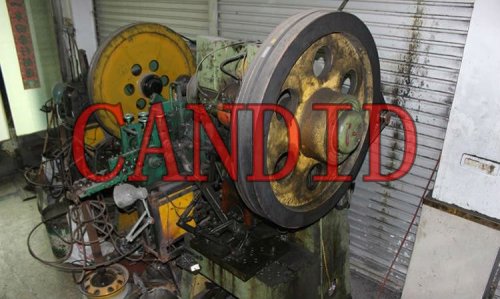 anillo de llave de la máquina
propiedad
color

verde
Paquete

En el caso de madera.
Descripción
1).The making of the full-automatic key-ring up machine: Small-scale person who loop, can incline pressure aircrew shut, coordinate two plane output by photoelectric reaction, it is reliable that its beat of movement is coordinated.
2).Adopt and push the material, take off the material pneumatically, its movement is accurate, fast.
3).There is the output establishing, automatically controlled function (produce and shut down automatically to the establishing value).
4).Adopt, wave arm (one-way bearing) give line organization, length its accurate changing convenient.
5).The materials are superior, processing, heat treatment craft are rational, the comprehensive mechanical performance of the spare part is high, wear-resisting and of good performance, it has long performance life.